WELCOME TO MISSION DISCIPLESHIP'S BIBLE STUDY RESOURCE LIBRARY
disciple = discipline 
Here's how you can grow as a disciple of Yeshua/Jesus:
1. Set aside a time for yourself each week (or day) to study the materials on this website.
2. Buy a journal and record the things God shows you as you study.
3. Choose a category that interests you and get started. "Foundations" is a great place to start.
4. Get an accountability partner who you meet with weekly to talk about the things you're learning and to pray for you.

Let us know if you have any questions.  [email protected]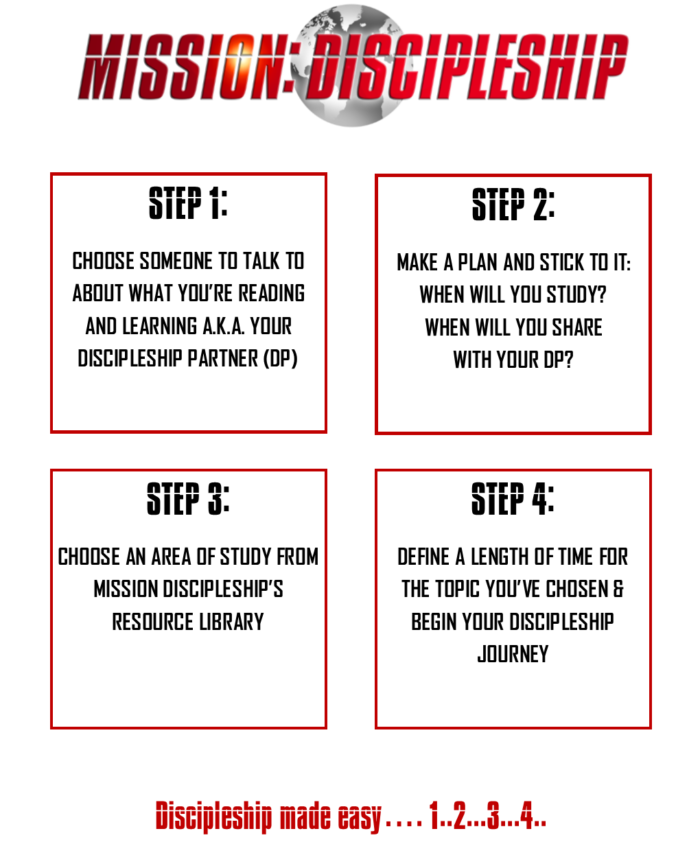 NEW:  MISSION:LOVE E-BOOK 
Live loved! Download our e-book and be reminded how much God loves you and how He wants you to love others.
CLICK TO DOWNLOAD MISSION-LOVE
NEW:  TIPS FOR WITNESSING TO JEWISH PEOPLE (& EVERYONE)
Ever feel ill equipped to share your faith with people? Download our e-book and gain valuable tips and practical advice on how to effectively communicate the Gospel message.
CLICK TO DOWNLOAD Tips for Witnessing to Jews