YOUR GIFT MAKES A DIFFERENCE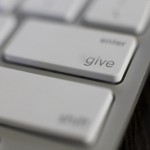 Our heart is for worldwide evangelism and discipleship. We equip people for both!
Did you know only 19% of the people who call themselves "born-again believers" live according to a biblical worldview?
This means when 81% of modern day Christendom stand before the Lord for judgment (2 Cor. 5:10) they're going to hear "depart from me I never knew you!" (Matt. 7:21-23)
This is from Barna studies, who also interviewed Pastors, who say most people in their congregations are not being discipled effectively.
That's where we come in!
As a para-church ministry we're here to provide free resources that inspire, equip and mobilize people to go and make disciples of all nations. (Matthew 28:19)
When Jesus comes back to the earth it will be to Jerusalem, when the children of Israel cry out "Blessed is He who comes in the Name of the Lord." (Matthew 23:37-39)
We are also working diligently in Israel in the areas of evangelism and discipleship.  
Can you give $5/month? Or maybe $500?  Your partnership helps equip, inspire and mobilize world-changers in Israel, and around the globe.
Please partner with us by making a gift and
invite your friends and family to join you
in supporting Mission Discipleship.
Give TODAY and help build God's Kingdom!