In 2018 the theme for the Mission Discipleship Prayer Team is 'PRAYING TOGETHER.' 
The Acts 2 Church was strong and flourishing because the people prayed together. Acts 2:42. To go along with that we have some exciting new additions to our prayer strategy this year.  
In 2018 we're going to help you grow a 'prayer pod' in your community that comes together for one hour during our quarterly prayer weekends to pray for Israel, world issues, Mission Discipleship and the world-wide Body of Messiah. 
2018 prayer weekend dates are March 17-18; May 19-20; Sept. 15-16; Dec. 29-30. Write these dates in your calendar and choose an hour to gather folks in your community together to join us in prayer.
We also invite you to come to Israel during one of our prayer weekends and pray with us here in the Land. Send us an email info@missiondiscipleship.org for more information.
If you're on Facebook our closed group Prayer Team page is a place we share ongoing prayer requests from Israel and around the world. To be part of that just look for the "Mission Discipleship Prayer Team" on Facebook and request to join.  
We also send out monthly emails with prayer requests from Mission Discipleship and our partner ministries in Israel when you sign up on this page below..
We're also in prayer and planning for another Israel prayer mission. Do you have the desire to come to Israel for the purpose of prayer?  CLICK HERE to learn more. 
We've seen God answer our prayers. We look forward to seeing answered prayer as we mobilize in prayer together in 2018.  
We are "One Body ~ One Bride ~ One Kingdom"
Join us in prayer!
SIGN UP TODAY!!!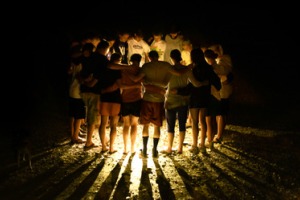 DISCIPLESHIP RESOURCES ON PRAYER