In May 2015, Mission Discipleship led its first Israel prayer mission.
12 days – 20 people – prayers sown – a vision expanded…
.
Mission Discipleship's Israel Mandate


.
Israel tours: service and prayer missions targeting Matthew 25:35-36 ministry in the Land of Israel
Development of strategic online discipleship curriculum in Hebrew
Creation and release of discipleship material in English and Hebrew (articles, books and e-books) addressing crucial concerns relative to Israel, the Church and reaching the Jewish People with the Good News of their Messiah
Financial partnerships with Israeli ministries on the cutting edge of ministry in the Land of Israel
Establishment of Mission Discipleship Headquarters in Israel as a place that houses prayer volunteers who minister deliverance and refreshing to Israeli believers.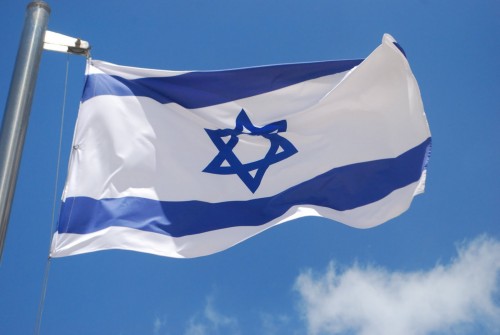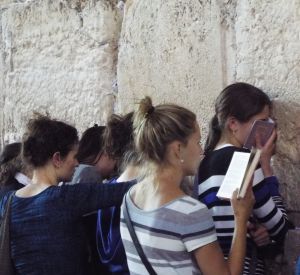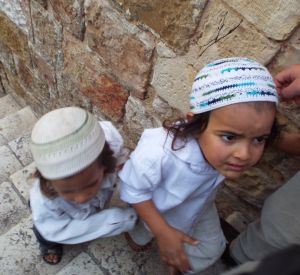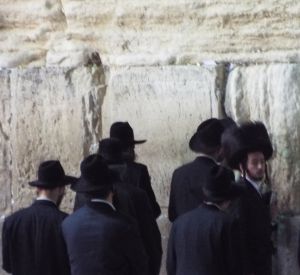 MINISTRIES IN ISRAEL WE SUPPORT AND PRAY FOR
Hatikva Project
HaTikva Project (The Hope Project) exists to serve the needs of the poor, oppressed and needy Jewish believers in Israel. Through HaTikva Project, Christians everywhere have an opportunity to not only minister to the needs of the local believers in Israel, but to also strategically fund the growing body of Messiah in Israel – propelling forth the sharing of the Gospel to the Jewish people and helping to finance works of justice.
Less than 1% of the population in Israel have accepted Yeshua (Jesus) as their Messiah. Among the small fraction that do believe, poverty and tremendous financial difficulties are the norm – not the exception. In some cases, Israeli believers can lose the support of their families, lose their jobs, and even be the target of sustained and sometimes violent persecution on account of their faith. Romans 15:26-27 describes how the Apostle Paul would take up offerings for the poor saints in Jerusalem whenever the Lord would provide an opportunity. "Macedonia and Achaia have been pleased to make a contribution for the poor among the saints in Jerusalem. Yes, they were pleased to do so," Beyond this, Paul states that Gentiles who have received the riches of the Gospel owe a debt to the Jewish people that can be properly repaid through the ministry of material goods. "and they are indebted to them. For if the Gentiles have shared in their spiritual things, they are indebted to minister to them also in material things." Galations 6:10 clearly states that as we are motivated to give to the needs of those around us, our first duty is to take care of those within the Body of Messiah. "So then, while we have opportunity, let us do good to all people, and especially to those who are of the household of the faith." For these reasons, HaTikva Project seeks to first and foremost support and stand with Jewish believers in every overture to the Nation of Israel.
Hope For Israel
At Hope for Israel, one of our highest callings is to proclaim the Kingdom of God to Israel through direct discipleship and acts of kindness and mercy; we strive to be the hands and feet of the Messiah, extending His love to those in need. We are also called to reach out to our brothers and sisters in the faith who are suffering from financial difficulties or persecution for their beliefs. It is our desire that Hope for Israel and our projects will become financially sustainable in order to be able to continue to serve in the Land. Our Tours of Hope company was created to meet this very purpose. All of the profits from Tours of Hope go to cover overhead costs for Hope for Israel. Our goal is that, ultimately, 100% of donations given to Hope for Israel will fund current and future projects. Since the year 2000 God has been providing us with more and more means to have an impact in Israel through the many service projects that have developed over time. We are blessed that every year we continue to grow in the number of people we are able to serve through our humanitarian projects and our investments in the local Jewish and Arab believers.  During times of war we evacuate people from war zones; provide care packages to those in need and sponsor community events.
THREE-FOLD VISION OF DISCIPLESHIP
The Ner Yah youth group was birthed from recognizing the need for discipling youth in the Land. In the initial years, the group formed organically as a small group of students seeking to grow in their faith. In wisdom, these youth sought covering for their group and approached Moran to be a spiritual guide. Now after many years, God has helped us to grow in number and vision as we have seen the needs of the youth develop over time. He has provided the staff and means necessary to help support the youth through every season until they reach adulthood through what we call the "Three-Fold Vision of Discipleship." The three-fold vision provides discipleship and support for youth in Ner Yah throughout three major stages of life: middle school/high school, 2-3 years of army service, and post-army life.
Individuals in Ministry
Mission Discipleship supports various people in the Land of Israel who are actively involved in sharing the Love of Messiah with the People in their communities.
Reach Initiative International
From the beginning of Reach Initiative's ministry in Belarus, a decision was made to bring comfort and assistance to the survivors of the Holocaust, many of whom are living in poverty. We feel a love debt to these precious individuals who have suffered so much. Today most survivors are retired and living on very small incomes; many of them are living in difficult situations. Serving the Holocaust Survivors in Israel is a priority; we believe it is our responsibility and privilege.
Since 1995 we have been working closely with an Association of Holocaust Survivors providing Humanitarian Aid such as needed food, clothing, and personal care items.
When the survivors are sick or bedridden, our in Chesed In – Home Care team stands ready to sacrificially serve and meet their needs. They go, motivated by the love of Yeshua, into their homes to cook, clean and provide whatever practical help is needed. They are there as sincere friends and also provide emotional and spiritual support.
Because of the love and generosity of RII partners, we provide Holiday Food Baskets on Pesach (Passover), Rosh Ha Shana (Jewish New year) and Chanukah to needy Holocaust Survivors. The food baskets are a great way to let survivors know that they are loved and not forgotten.
Righteous Foundations
RF is a Jerusalem based ministry that helps rescue homeless young people from the streets and puts them in safe houses to protect and nurture them with love and provision.
Vision for Israel
Vision for Israel is a non-profit organization that desires to help build and restore the Land. VFI freely provides aid to the poor and needy people, both Jewish and Arab, living in the nation of Israel today through The Joseph Storehouse, an international humanitarian aid center operating in the Judean Hills just outside of Jerusalem.
…and more…
Mission Discipleship also supports:
Jewish Voice Ministries International
(Bringing medical/dental/eye care to impoverished Jewish People in Africa)
Orphan House in Nellore, Andhara Pradesh India
Tesfa Children Development & Education – Orphans in Shashemene, Ethiopia
Israeli Orphans
After the 2015 prayer mission trip I took a shared shuttle (sherut) from the airport into Jerusalem.  I was heading to the Mount of Olives, a predominantly Arab part of Jerusalem to spend time in prayer for my remaining three weeks in that city.  The sherut driver wouldn't take me there but in his gruff tone and seeming impatience he agreed to drop me off at the Damascus Gate of the Old City of Jerusalem, where I could take an Arab taxi to my final destination.  As he dropped off passenger after passenger prior to my stop I noticed that no one was tipping him, nor was he helping them out of the van with their bags.  When it came to my stop I tried to lighten the atmosphere in the shuttle with a soft word of gratitude and a monetary tip added to the fare for my ride.  The driver immediately got out of his seat, went to the back of the van and helped me with my bags asking me why I was going to the Mt. of Olives.  "To pray" I replied.  "Are you Christian?" he asked.  "I'm a Messianic Jew" I said in response, not knowing what kind of reaction that would get from him.  He quickly smiled and raised his hand with a thumbs up and the joy that he showed on his face surprised and delighted me.  Truly God was showing me that it was time for me to be in Jerusalem and that the people there were ready and open to receive His love and the truth of the message about our Messiah.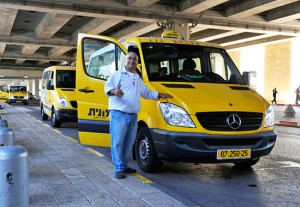 As part of the Israel Mandate, Mission Discipleship financially supports various ministries involved in cutting edge outreach to the Jewish People in the Land of Israel.  One such ministry has a unique outreach to the orthodox community and recently sent the following report. In Israel the rabbinic religious system draws students from poor families, taking them into the Yeshivas (orthodox schools) where they sleep and spend all day studying and praying.  The Rabbis give them a monthly bill for this without demanding payment. If and when a student either loses interest, or becomes disillusioned with living the "orthodox Jewish lifestyle", he is suddenly required to 'pay in full.' At first, pressure is placed on the family.  Failing that, increasingly harsh methods may be used, even locking students in a room for weeks without food, whisking them off to another location in the country, or in extreme cases, beating them. Because of this there is a growing underground, secret world  of disillusioned orthodox young people who are hiding and living homeless in Jerusalem. One ministry that Mission Discipleship will be supporting financially has begun to help these young orthodox "runaways," providing food, shelter and Torah study for them, in order to help them navigate their futures in loving, nurturing environments that will help them become men and women of God who know the truth, as the seeds of God's Word are planted in their hearts.