In 2017 the theme for Mission Discipleship is intimacy with God, and with each other.  To go along with that we have some exciting new additions to our prayer strategies this year.  
If you're on Facebook we have a new private FB Prayer Team page.  This is a place for the MD Prayer Team to share personal prayer requests and build community. Look for the "Mission Discipleship Prayer Team" and request to join our group.  

.2. For personal prayer requests we have an online tool where you can submit prayer requests that the MD prayer team can view and pray for.

3. For those signed up on our prayer team we're sending out monthly emails with prayer requests from Mission Discipleship and our partner ministries in Israel.
4. We're also in prayer and planning for an Israel prayer mission for 2018. CLICK HERE to learn more. 
We've seen God answer our prayers. We look forward to seeing answered prayer as we mobilize in prayer together in 2017.  We are "One Body ~ One Bride" working together to see God's Kingdom come and His will be done on earth as it is in Heaven. 
Join us!
SIGN UP TODAY!!!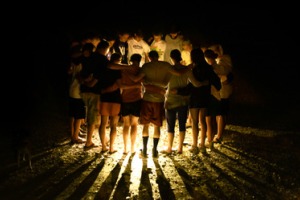 DISCIPLESHIP RESOURCES ON PRAYER