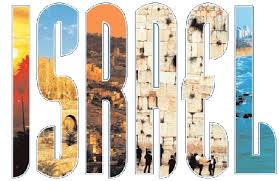 The Lord has been encouraging us that after the 2015 Israel prayer mission trip the Holocaust will no longer be a valid excuse in the mind's of the Jewish People to discredit Jesus as Messiah of Israel!
HALLELU-YAH!
Q: What happens when the Jewish People come to faith in Yeshua/Jesus as their Messiah?
A: The Jewish People's salvation ushers in world revival and the 2nd coming of the Lord!
Be a part of end-time revival!!  CONNECT WITH US TODAY!

"O Jerusalem, Jerusalem, the city that kills the prophets and stones those who are sent to it! How often would I have gathered your children together as a hen gathers her brood under her wings, and you were not willing! See, your house is left to you desolate.  For I tell you, you will not see me again, until you say, 'Blessed is he who comes in the name of the Lord.'" (Matthew 23:37-39)
Repent therefore, and turn back, that your sins may be blotted out, that times of refreshing may come from the presence of the Lord, and that he may send the Christ appointed for you, Jesus, whom heaven must receive until the time for restoring all the things about which God spoke by the mouth of his holy prophets long ago. (Acts 3:19-21)
So I ask, did they stumble in order that they might fall? By no means! Rather through their trespass salvation has come to the Gentiles, so as to make Israel jealous. Now if their trespass means riches for the world, and if their failure means riches for the Gentiles, how much more will their full inclusion mean! Now I am speaking to you Gentiles. Inasmuch then as I am an apostle to the Gentiles, I magnify my ministry in order somehow to make my fellow Jews jealous, and thus save some of them. For if their rejection means the reconciliation of the world, what will their acceptance mean but life from the dead? (Romans 11:11-15)
PRAYER MISSION TRIPS TO ISRAEL
COME WITH US…PRAY WHERE JESUS PRAYED
PRAY FOR US…DURING THE TRIP
SUPPORT US…MAKE A DONATION TO STAND IN AGREEMENT
WORSHIP & PRAYER MISSIONS
Releasing the Kingdom of Heaven in the Land of Israel through prophetic worship and prayer
Breaking strongholds keeping Jewish People from faith in their Messiah!
Position yourself to receive the blessings of Genesis 12:3 and Ps. 122:6!
ISRAEL PRAYER MISSION
2015 ITINERARY
Tuesday May 12 – Departure
Wednesday May 13 – Arrival in Israel – overnight in Tel Aviv
Thursday May 14 – Independence Hall ; Prayer stop; travel south – overnight at The Dead Sea
Friday May 15 –  Tel Arad; Fountain of Tears; Shabbat worship with George and Rivka Whitten in Arad – overnight at The Dead Sea Saturday/Shabbat May 16 –  Rest at the Dead Sea – overnight at The Dead Sea
Sunday May 17 –  Beersheva, Gaza Prayer – overnight in Negev Mashabim
Monday May 18 – Travel North – Lebanon prayer;  Tel Megiddo and Jezreel Valley – overnight in Haifa
Tuesday May 19 – Mount Carmel and  Kehilat HaCarmel Worship Watch –  overnight in Tiberias
Wednesday May 20 – Golan Heights/Syria Prayer; Sea of Galilee Worship Boats – overnight in Tiberias
Thursday May 21 –  Yad VaShem; Temple Mount / Temple Institute Tour – overnight in Jerusalem
Friday May 22  – Kidron Valley; Kottel Tunnel; Yad VaShem; Shopping – overnight in Jerusalem
Saturday/Shabbat May 23 –  Rest/Tower of David Museum/ Night Spectacular – overnight in Jerusalem
Sunday May 24 (Shavuot/Pentecost) -Dawn at the Kottel, Upper Room, Mount of Olives/ Succat Hallel & King of Kings Assembly – overnight in Jerusalem
Monday May 25 –  Departure & Arrival back in U.S.
COSTS (2015) (Future costs TBD):
(Mission Discipleship takes no proceeds from the cost of Israel Prayer missions. Cost goes to cover travel costs and helps support Hope for Israel, a ministry in Israel that assists in coordinating the tours.)
FULL PACKAGE FROM PHOENIX, AZ            $4470
FULL PACKAGE FROM NEWARK, NJ             $4120
LAND PACKAGE                                                    $2770
SINGLE ROOM SUPPLEMENT                           $850
A 2.5% fee will be charged for all credit card payments.
The full package price includes:
US Roundtrip flights from Phoenix, AZ or Newark, NJ
Fuel Surcharge and airport taxes
12 nights Accommodation 4 star hotels (due to sensitivity of mission, hotel information will be given once deposit is made)
Breakfast and dinner daily
Entrance fees to sites
Licensed Tour Guide throughout the tour
Transportation in air-conditioned tourist bus throughout the tour
Porters' fees at hotels and at Tel Aviv airport
Tips to Tour Guide & Bus Driver (calculated $12 per day/person)
Tips to hotel staff
Farwell dinner
Land package includes all of the above except US Roundtrip flights Not included in the prices:
Lunches
Travel insurance
Any type of personal expenses
Any expenses not mentioned in the above "included" list
Payment Terms:
$200/person

Non-Refundable

deposit due by February 3rd, 2015
 Full payment due March 3rd, 2015
Cancellation Terms:
Cancellation after February 3rd, 2015  – Return of 100% of amount paid LESS the $200 deposit
Cancellation after March 3rd, 2015 – Return of  50%  of amount paid LESS the $200 deposit
Cancellation after April 13th, 2015 – No refund
Other:
Payment in CC will require extra 2.5%  processing fee
Checks can be sent to Mission Discipleship, P.O. 83074, Phoenix, AZ 85071
Please include a copy of your passport with your check
Including the name of preferred roommate (if double occupancy)
Detailed flight and hotel information will be communicated after your application/deposit has been processed.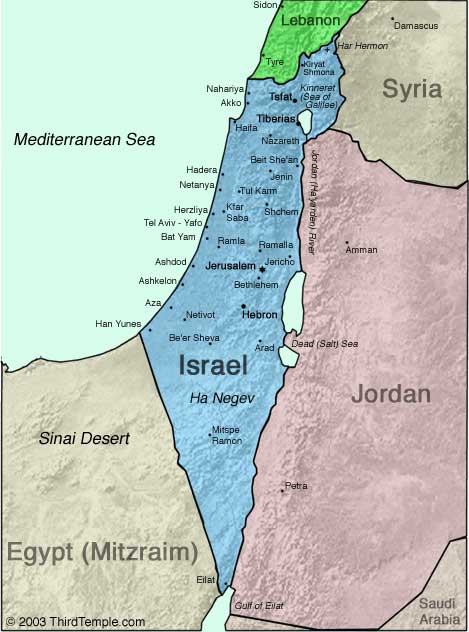 This trip is a strategic and prophetic mission that will require great levels of love, unity, wisdom and discernment.  It is recommended for mature believers who are familiar with spiritual warfare and who understand the weapons of their warfare, and know how to work well in a team of other like minded individuals.
The Pre-eminence of Love:
All people who wish to go on this trip must agree to seek to demonstrate love first and foremost with all other members of the team, as well as with those we encounter along our journey.  The principles of 1 Corinthians 13 must be adhered to in all situations.
Flexibility:
Flexibility is also a requirement for all attendees on this trip, as we'll be seeking to be led by the Lord throughout our time together.  In all interactions with each other and the people we meet we must remember that we're called to be servants.  Be willing to be flexible with a humble and joyful attitude.
Unity:
Unity of the team is imperative for the anointing of God to flow throughout our trip (Psalm 133.)  Because of this, prior to signing up for the tour you must agree to be lay down your own agenda regarding what happens in our time together.  The trip will be loosely scheduled per the tentative itinerary above, but changes may occur based on the Spirit's leading.  Unity of the group is essential because Genesis 11:6 tells us that nothing is impossible for a people united. Conversely the enemy always tries to bring disunity because a kingdom divided will not stand.  Unity is to be guarded at all times on this prayer journey.
Submission to Authority:
We will be guarding the safety of the entire group.  You must be very careful to seek their guidance, obey their instructions, and submit to their leadership during the tour.  When people make decisions based on compassion that are out of their realm of authority their decision can jeopardized the safety of the entire group. Submission to authority is very important because of the spiritual climates of the areas we will be traveling in. Usurping authority can cause a breech in the spiritual gates around the group. The result is that people can physically get hurt and the mission can be endangered. If in question, "ask!"
Yeshua/Jesus only:
While we understand that some who may want to go on this trip may be from a Catholic background, we do not allow praying to or in Mary's name, or any angels or saints.  We do pray in the Name of Yeshua/Jesus.
Conflict Resolution:
If for any reasons you have conflict with another group member you will be asked to follow a Matthew 18 method for resolving the conflict.  15 "If your brother sins against you, go and tell him his fault, between you and him alone. If he listens to you, you have gained your brother. 16 But if he does not listen, take one or two others along with you, that every charge may be established by the evidence of two or three witnesses. 17 If he refuses to listen to them, tell it to the church.
Remember that love and unity are prerequisites to the anointing of God flowing in any mission trip. (1 Cor. 13; Genesis 11:6) Because of this, it's imperative to seek resolution to any problems that arise, immediately. We ask that you speak the truth in love (Ephesians 4:15) to each other and always consider others as more important than yourselves (Philippians 2:3.)
Application:
To begin the application process submit your name and email on the form below. In the application you will be asked to provide a short testimony of your spiritual missions experience prior to signing up for this tour.  Please be prepared to share a little about yourself and why you'd like to come on this trip.  Your application will be accepted or denied prior to any monies being received from you.