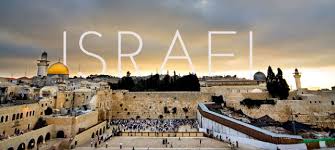 ISRAEL PRAYER MISSION 
Pray where Jesus-Yeshua prayed!
"Breaking the curses of Freemasonry off the Land & People of Israel."
REPENT ~ RENOUNCE ~ RESTORE
March 29 (ARRIVE) – April 10th (DEPART), 2020
Finishing with Passover in Israel
.
Land Package price $2777

 USD
Includes all lodging, in-country ground transportation (except for individual airport transfers),
entry fees, 2 meals per day, taxes, tips for tour guide, driver and hotel staff, Passover meal costs
Based on Double Occupancy; Single Room Supplement $998
.
SPACE IS LIMITED
.
A deposit of $250 holds your spot and is non-refundable.

Final payments are due February 1, 2020
If you wish to join the prayer mission after that date please contact us.
.
PAYMENTS:
Checks

can be mailed directly to:
Mission Discipleship Israel Prayer Mission
PO Box 3040, Pensacola, FL 32516
Please include name and contact information of participant(s) and 2020 IPM in check memo line
Credit card

payments incur a 4% for processing fee:
i.e. Deposit amount is $260; Total cost per person (double occupancy) is $2888.08

CLICK HERE for credit card payments
(MAKE SURE YOU CHOOSE

"ISRAEL PRAYER MISSION"

ON DROP-DOWN MENU)
.
Not included and required:


Airfare & Travel Insurance

We have a group flight reserved for a great price from Newark, NJ to Tel Aviv, Israel.


Deadline to be part of the group flight is December 19, 2019. 
To secure your air flights contact:
Office: 214-789-9451


.
Please note that because the trip is "spring break" time
it's best to reserve your airline tickets a.s.a.p. before domestic prices go up.
.
MANDATORY TRAVEL INSURANCE
.
ADDITIONAL OPTIONS:
Stay with Ronna before or after the prayer mission at the Ezra House B&B in Arad, Israel


$50 USD per night/per person includes breakfast
As a participant on this exciting trip you'll visit the entire land of Israel from the very North (Mt. Hermon) to the very South (Eilat). You'll be boots on the ground and be part of a spiritual mission that is sure to affect the future of Israel, the Jewish People and the world. As an intercessor covering us you'll be equally involved and be able to see pictures and videos that we'll be uploading daily to a private WhatsApp Group.  Sign up below today to join us!
.
3 different ways to be involved in the 2020 IPM – Israel prayer mission
(Sign up below)
Join us on the mission
Donate to support the mission
Pray for us as we're on the mission
 
.
This trip is a strategic and prophetic mission that will require great levels of love, unity, wisdom and discernment.  It is recommended for mature believers who are familiar with spiritual warfare and who understand the weapons of their warfare, and know how to work well in a team of other like minded individuals.
DONATE TO SUPPORT THE 2020 ISRAEL PRAYER MISSION
TENTATIVE SCHEDULE
| | | | |
| --- | --- | --- | --- |
| DATE | TENTATIVE ITINERARY | LOCATIONS TO VISIT | OVERNIGHT LOCATION |
| Sunday 3.29 | Arrive in Israel | | Tel Aviv |
| Monday 3.30 | Morning prayer & worship – communion | Ancient Shiloh including movie, Nablus: Mt. Ebal and Gerazim, | Netanya |
| Tuesday 3.31 | Evening prayer & worship – communion | Freemasonry – Memphis-Misraim Museum (Kikar Kdumim 14, Tel Aviv-Yafo); Masonic Lodges in Tel Aviv and Jaffa; Jaffa shopping | Netanya |
| Wednesday 4.1 | Evening prayer & worship – communion | Ceasarea (prayer altar); Rothschild trail,  Ramat Hanadiv, Haifa lodge(s), Acco Old City Lodge | Tiberias |
| Thursday 4.2 | Dinner at Hatachana – Metula | Sefad, Banias, Mt. Hermon – chair lift | Tiberias |
| Friday 4.3 | Shabbat evening prayer & worship – communion | Mount Carmel | Jerusalem |
| Saturday 4.4 | SHABBAT RESTFUL DAY | Wohl Rose Garden – Western Wall | Jerusalem |
| Sunday 4.5 | King of Kings Jerusalem Congregation Service 5 p.m. | A Look Into the Past (Western Wall Heritage); Israel Supreme Court, Other Masonic locations in JLM | Jerusalem |
| Monday 4.6 | Elah Wineries tasting/lunch | Valley of Elah (David/Goliath); Eilat masonic kikar | Eilat |
| Tuesday 4.7 | Snorkeling-rest in the morning; leave for Arad 1:00 p.m. / Passover shopping – evening – | Eilat, Arad | Arad |
| Wednesday 4.8 | Passover prep;  Evening Seder | PASSOVER SEDER IN ISRAEL | Arad |
| Thursday 4.9 | Morning Worship/prayer – Afternoon – Dead Sea float (1:00 – 3:00) 5:00 Bus Leaves for Tel Aviv to arrive for hotel dinner | SHABBAT REST | Tel Aviv |
| Friday 4.10 | Departure Date | FYI: you need to be at airport 3 hours before your flight departs | |
The goal of this prayer mission is to see the true worship of the God of Abraham, Isaac and Jacob and the Messiah Jesus-Yeshua flow freely in the Land of Israel and in the lives of the People of Israel. We will be praying for light to shine in darkness and for people who are caught up in the false religions associated with kabbalah & freemasonry to repent, renounce idolatry and to be restored as citizens of the Kingdom of God.
TO EQUIP AND PREPARE YOU AS A PARTICIPANT IN THIS PRAYER MISSION PLEASE TAKE TIME TO REVIEW THE VIDEOS AND LINKS ON THIS PAGE
READ MORE ABOUT MY HISTORY IN MISSIONS RELATIVE TO FREEMASONRY…
Before I came to know Yeshua as my personal Lord and Savior I was a student of Helena Blavatsky, Alice Bailey and a host of other 'new age' masonic authors and teachers. After getting saved and beginning my walk with the Lord, He had me burn over $2000 worth of books by these authors and repent and renounce my involvement with their false religions. When traveling the U.S. with Jews for Jesus' music and evangelism group "The Liberated Wailing Wall" in most cities we found ourselves in, the Lord brought me in direct contact with masonic lodges and freemasons, for the purpose of praying for them and breaking the curses over the families of the freemasons. It was an astounding journey. To read more about my time on the road… click here.
Since coming to Israel I've been shocked to find out the masonic connection with the Kabbalah and the masonic foundations of the nation of Israel. Because of my past experiences in this realm, it was only a matter of time until I knew the Lord would call me to pray about this here in Israel. 2020 is that time. I hope you will join me on the adventure, or pray for us while we're on this prayer mission.
 THESE FIRST TWO VIDEOS MAY CHALLENGE SOME OF OUR BELIEFS. I'M BEING CHALLENGED IN LISTENING TO THEM, BUT FEEL BOTH ARE IMPORTANT TO LISTEN TO AND CONSIDER IN LIGHT OF THIS PRAYER MISSION.
 MESSAGES ABOUT KABBALAH BY CHUCK MISSLER
LEARN MORE ABOUT FREEMASONRY
This prayer mission will take throughout Land of Israel;
from Tel Aviv in the West to Mt. Hermon in the North,
Jerusalem in the center and Eilat at the southern tip of Israel.
Join us for a world-changing mission trip!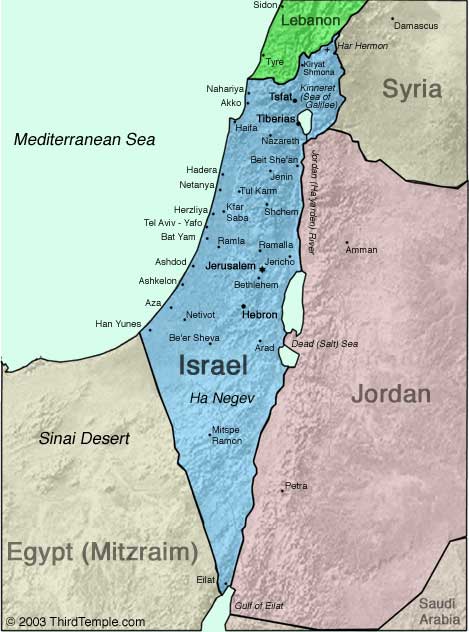 RULES OF CONDUCT
.
This trip is a strategic and prophetic mission that will require great levels of love, unity, wisdom and discernment.  It is recommended for mature believers who are familiar with spiritual warfare and who understand the weapons of their warfare, and know how to work well in a team of other like minded individuals.
The Pre-eminence of Love:
All people who wish to go on this trip must agree to seek to demonstrate love first and foremost with all other members of the team, as well as with those we encounter along our journey.  The principles of 1 Corinthians 13 must be adhered to in all situations.
Flexibility:
Flexibility is also a requirement for all attendees on this trip, as we'll be seeking to be led by the Lord throughout our time together.  In all interactions with each other and the people we meet we must remember that we're called to be servants.  Be willing to be flexible with a humble and joyful attitude.
Unity:
Unity of the team is imperative for the anointing of God to flow throughout our trip (Psalm 133).  Because of this, prior to signing up for the tour you must agree to be lay down your own agenda regarding what happens in our time together.  The trip will be loosely scheduled per the tentative itinerary above, but changes may occur based on the Spirit's leading.  Unity of the group is essential because Genesis 11:6 tells us that nothing is impossible for a people united. Conversely the enemy always tries to bring disunity because a kingdom divided will not stand.  Unity is to be guarded at all times on this prayer journey.
Submission to Authority:
We will be guarding the safety of the entire group.  You must be very careful to seek their guidance, obey their instructions, and submit to their leadership during the tour.  When people make decisions based on compassion that are out of their realm of authority their decision can jeopardized the safety of the entire group. Submission to authority is very important because of the spiritual climates of the areas we will be traveling in. Usurping authority can cause a breech in the spiritual gates around the group. The result is that people can physically get hurt and the mission can be endangered. If in question, "ask!"
Yeshua/Jesus only:
While we understand that some who may want to go on this trip may be from a Catholic background, we do not allow praying to or in Mary's name, or any angels or saints.  We do pray in the Name of Yeshua/Jesus.
Conflict Resolution:
If for any reasons you have conflict with another group member you will be asked to follow a Matthew 18 method for resolving the conflict.  "If your brother sins against you, go and tell him his fault, between you and him alone. If he listens to you, you have gained your brother. But if he does not listen, take one or two others along with you, that every charge may be established by the evidence of two or three witnesses. If he refuses to listen to them, tell it to the church."
Remember that love and unity are prerequisites to the anointing of God flowing in any mission trip. (1 Cor. 13; Genesis 11:6) Because of this, it's imperative to seek resolution to any problems that arise, immediately. We ask that you speak the truth in love (Ephesians 4:15) to each other and always consider others as more important than yourselves (Philippians 2:3.)