YOUR GIFT MAKES A DIFFERENCE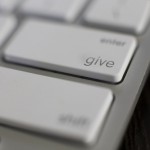 We believe discipleship is a key to the Body of Messiah's preparation for Yeshua/Jesus' return. Discipleship removes our spots and wrinkles and helps us all walk in greater levels of power and authority on earth.  Together we can work to see this happen!.

Can you give $5/month? Or maybe $500?  Your partnership helps equip, inspire and mobilize world-changers, both in Israel and around the globe.
Barna studies show that only 19% of people who call themselves "born-again believers" make daily decisions based on the Bible. This means when the other 81% stand at the judgment seat (2 Cor. 5:10) they could hear "depart from me.  I never knew you!" (Matt. 7:21-23) This is a heart breaking statistic that we need to work to eradicate!
As worldly influences seek to undermine the effectiveness of the Body of Messiah, Mission Discipleship is seeing the Body walk with greater unity and power. Be part of God's plan is these very prophetic times.
.
Please join us by making a gift or by becoming a fundraiser to invite your friends and family to join you in supporting Mission Discipleship.
. 
Give TODAY and build God's Kingdom!
Mission Discipleship's goal is to help the Body of Messiah shine brightly and fruitfully in this dark world. When this happens God's Kingdom manifests on earth, as it is in Heaven. This is is accomplished when together we inspire, equip and mobilize people in discipleship relationships, making disciples of all nations!
Thank you for being part of this cutting-edge Kingdom revolution! We are One Body – One Bride, working together for God's Glory!